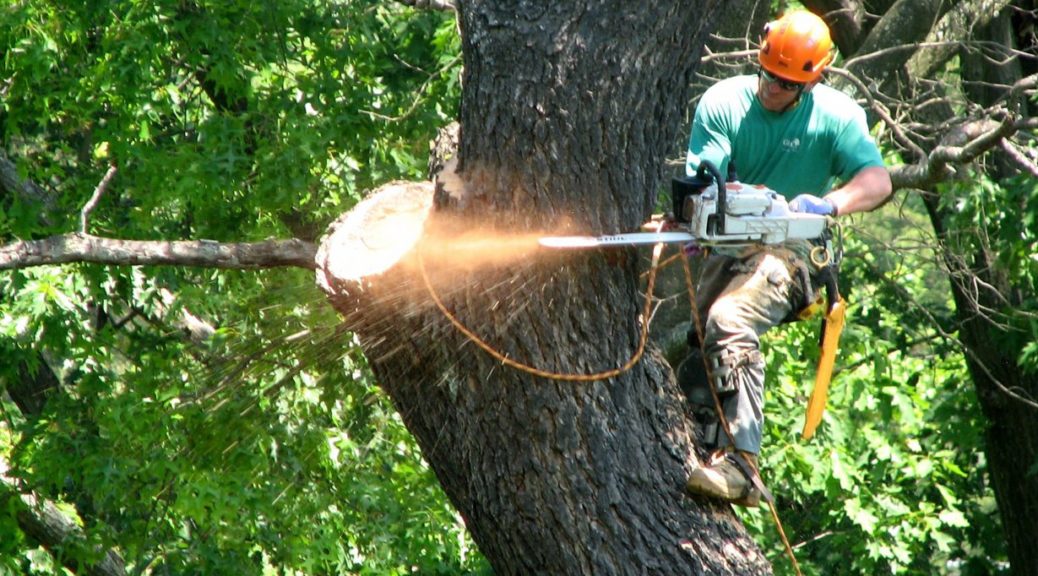 Trees contribute to the beauty of our surroundings and offer a multitude of environmental advantages. However, they can become hazardous as they age or face adverse conditions. Identifying a dangerous tree is crucial for ensuring its safety. This comprehensive guide will explore the signs and indicators that can help you recognize a hazardous tree and what steps to take to address the issue.
Quick Tips for Identifying Hazardous Trees
Before diving into the details, here are some quick tips to get you started on identifying hazardous trees:
Inspect the tree's overall health: Look for signs of stress, such as sparse foliage or discolored leaves.
Check for leaning or tilting: Trees that lean significantly are often unstable and may pose a danger.
Examine the trunk and branches: Cracks, dead branches, and unusual growths can indicate problems.
Investigate the tree's surroundings: Consider its proximity to structures, drainage issues, and recent weather events.
Consult a professional: If in doubt, seek the expertise of a certified arborist or tree expert.
Now, let's delve into identifying and addressing hazardous trees.
Signs of a Hazardous Tree
Visual Indicators
Leaning or Tilting: A tree that leans noticeably to one side can indicate an unstable root system or structural issues. Leaning trees are more likely to fall, especially during strong winds or storms.
Dead or Decaying Branches: Dead or decaying branches are a common sign of a distressed tree. These branches can break off and pose a significant safety hazard.
Cracks in the Trunk or Major Limbs: Cracks in the tree's trunk or significant limbs indicate structural weakness. These cracks can worsen, making the tree more susceptible to failure.
Foliage and Canopy Issues
Thinning or Sparse Foliage: A healthy tree should have a lush canopy. If you notice significant thinning or sparse foliage, it may indicate an underlying problem with the tree's health.
Discolored Leaves: Leaves that exhibit unusual discoloration, such as yellowing or browning, can be a symptom of stress, disease, or nutrient deficiencies.
Root Problems
Uprooted Roots: Visible roots that have been uprooted or exposed can indicate a tree's unstable foundation. This is particularly common after heavy rainfall or strong winds.
Soil Heaving or Mounding: If you notice soil mounding or heaving around the tree's base, it may indicate an expanding root system or root rot, compromising stability.
Signs of Pests and Disease
Presence of Insects or Fungi: Insects, such as wood-boring beetles, and tree fungal growth can indicate disease or infestation.
Unusual Growths or Cankers: Abnormal growths, cankers, or lesions on the trunk or branches may indicate disease or structural weakness.
Assessing the Surrounding Environment
In addition to the tree's physical condition, it's essential to consider the environment in which the tree is situated.
Proximity to Structures and Property
     Overhanging Branches: Overhanging branches can pose a risk to structures, vehicles, or pedestrians below. Ensure that branches are regularly pruned to minimize this hazard.
     Potential Impact Zones: Evaluate where the tree might fall if it were to fail. This includes considering its height, the direction of prevailing winds, and the proximity of structures or walkways.
Soil Condition and Erosion
     Soil Erosion Around the Base: Erosion around the tree's base can weaken its root system and stability. Address any erosion issues promptly.
     Poor Drainage*: Trees in areas with poor drainage may suffer from root rot, leading to instability.
Weather Conditions
     Wind, Rain, or Snow Load: Consider the local climate and recent weather events. Trees can become hazardous when they cannot withstand the forces of wind, rain, or snow.
Now that you've assessed the tree's condition and surroundings, you may wonder what steps to take next. 
Seeking Professional Evaluation
It's crucial to consult with professionals who can provide expert guidance regarding hazardous trees. Certified arborists and tree experts have the knowledge and experience to accurately assess tree health and safety. Here's what you need to know about seeking professional evaluation:
| | |
| --- | --- |
| Aspect | Details |
| Importance of Consulting an Arborist | Certified arborists are trained to evaluate trees, diagnose issues, and recommend appropriate measures. They can provide expert advice on whether a tree needs removal or can be saved through pruning or other treatments. |
| The Role of Tree Risk Assessments | Tree risk assessments involve a systematic evaluation of a tree's condition, the likelihood of failure, and potential consequences. This helps property owners make informed decisions regarding tree management. |
| Local Regulations and Permits | Depending on your location, there may be regulations and permits governing tree removal or maintenance. A professional arborist can guide you through the legal aspects of tree care in your area. |
What to Do If You Identify a Hazardous Tree
Identifying a hazardous tree is just the first step. Once you've determined that a tree poses a risk, taking appropriate action to address the situation is essential. Here's a guide on what to do if you identify a hazardous tree on your property:
      Immediate Safety Measures

      Restrict Access: Create a safety perimeter around the hazardous tree to prevent people and pets from approaching it.
      Remove Immediate Hazards: If any dangling or loosely hanging branches could fall imminently, consider having them removed by a professional arborist.

      Consultation with an Arborist

      Contact a Certified Arborist: Reach out to a certified arborist or tree expert for a thorough assessment of the tree's condition. They will provide expert recommendations based on their evaluation.
      Discuss Your Concerns: Share your concerns with the arborist, including any safety risks or specific issues you've observed.

      Options for Mitigation or Removal

      Pruning and Maintenance: In some cases, hazardous trees can be salvaged through strategic pruning and maintenance. An arborist can advise whether this is a viable option.
      Complete Removal: If the tree poses an imminent threat, is severely compromised, or cannot be safely preserved, the arborist may recommend complete removal.

      Proper Disposal and Recycling

      Dispose Responsibly: If tree removal is necessary, ensure that the tree is responsibly disposed of. Some parts of the tree may be suitable for recycling or repurposing as lumber or mulch.
      Plant a Replacement: Consider planting a new tree in a safe location to maintain trees' ecological benefits and aesthetic value.
Conclusion
Identifying a hazardous tree and taking appropriate action is essential for your safety and the well-being of your property and the environment. By staying vigilant for signs of trouble and consulting with certified arborists when needed, you can make informed decisions that benefit your property and your community.
Remember that when it comes to tree safety, it's always better to be proactive and address potential hazards promptly. Trees are valuable assets, and their preservation should be a priority whenever possible.